Exciting New Conference Class Formats

Ongoing research at California State University has recently succeeded in producing miniature live copies of instructors. These developments are expected to add a whole new dimension to future conferences. Addl. info below.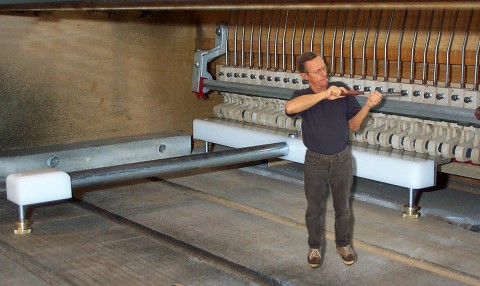 photo provided by Professor Spurlock
Instructor duplication will allow for a significant increase in the number and variety of class offerings. In addition, conference attendees will be able duplicate themselves and attend multiple classes at once. This miniaturization will also allow for many more classes scheduled within the same amount of physical conference space and classes may be held in unique new locations as demonstrated by the above photo.
Researchers have indicated that it will be several years before commercial implementation will be available.